We manufacture custom fabricated windscreen from premium material. Our trained support staff can solve virtually any tennis wind screen, baseball and privacy windscreen need. Add your personal logo. Choose color and size. We also make quality gym floor covers.
Thursday, 06 December 2018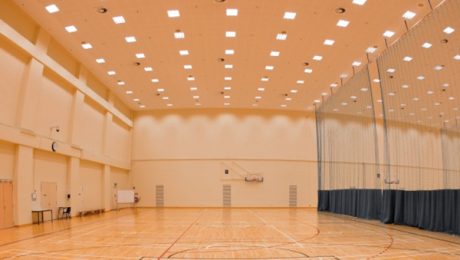 All Court Fabrics offers a full line of products to enhance your Gym. Floor covers, divider netting, and wall padding are all excellent value upgrades that can make an impact on your gymnasium. Gym floor cover storage system and power winders can make it easy to protect your gym floor investment. Divider netting is custom fabricated to your gym's unique dimensions and comes in multiple material gauges. Wall padding can be printed in full color digital and you can choose size, color, and pad thickness. Make an impact on your gym with covering, netting, and padding from All Court Fabrics.