We manufacture custom fabricated windscreen from premium material. Our trained support staff can solve virtually any tennis wind screen, baseball and privacy windscreen need. Add your personal logo. Choose color and size. We also make quality gym floor covers.
Thursday, 03 January 2019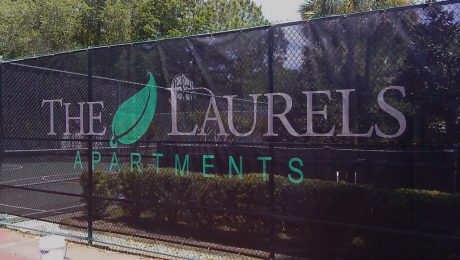 Get more printed athletic screen choices from All Court Fabrics. Full color digital printing allows you to print any high res image. Economical direct printing is a great way to upgrade tennis and baseball screen with multiple color choices. Finally, affordable stitch-on panels can provide helpful information and branding to event screening.
Printed fence, wall, and rail padding are also available. Upgrade the safety and aesthetics of your facility with printed padding products from All Court Fabrics.
Make an impact in 2019 with printed athletic screen and padding products from All Court Fabrics.