We manufacture custom fabricated windscreen from premium material. Our trained support staff can solve virtually any tennis wind screen, baseball and privacy windscreen need. Add your personal logo. Choose color and size. We also make quality gym floor covers.
Wednesday, 25 August 2021
Custom finished tennis windscreen is the best value upgrade for your courts. Add printing for the perfect finish to your stadium updates – promote your team, your sponsors, and your fans. Ask about direct printing, an affordable & durable print process that yields expert logos and lettering
1) Choose Your Material
Multiple quality grades for every type of conditions. Permanent & Temporary. Don't overpay for windscreen you don't need. Let All Court Fabrics experienced sales support help you get the right material for your application.
2) Choose Your Color
Choose from over 10 UV-Resistant Vibrant Color Options. Make even simple logos stand out on top of a multitude of color choices.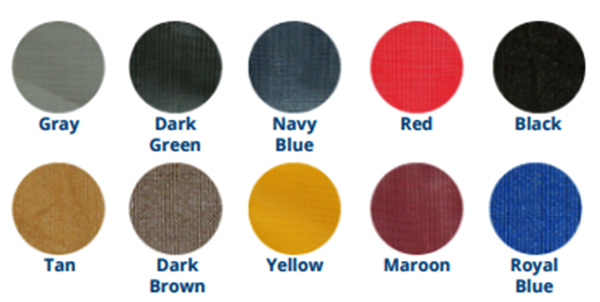 3) Choose Your Print Type
Buy with confidence with our industry leading 5 year 'No Fade' print warranty.
Print Options For Any Budget
Full Color Digital
When photo quality detail and high resolution are required. Print any logo or image. Our expert in-house print team assures the job gets done right
Direct Print
A high quality, affordable solution, perfect for athletic and event. Expert fence screen logos & lettering.
Stitch On
The best of both worlds: high res, full color digitally printed fabric.