Tuesday, 14 November 2023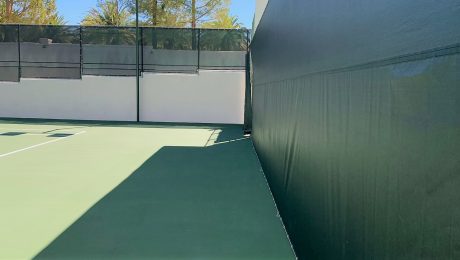 Are your pickleball courts garnering noise complaints from the neighbors? Custom fabricated windscreen from All Court Fabrics is your front line noise suppression strategy. Choose from multiple materials depending on your conditions.
Along with pickleball's explosive growth have come a well-documented flood of noise complaints from surrounding neighbors. Sometimes these complaints have gotten to the point where pickleball court managers are dealing with potential legal action and court shutdown threats. While several solutions have been offered to reduce pickleball court noise, the easiest and fastest way to reduce noise is to add windscreen to your courts.
Not only does windscreen reduce noise, wind, and dust, it improves the aesthetic of your courts. Show surrounding neighbors that your doing your due diligence with the inevitable noise that comes with pickleball players, all the while improving the aesthetic of your neighborhood with high quality, custom fabricated athletic windscreen. Add printing to promote your neighborhood sponsors and partners.
See your material choices:
PERMASCREEN 70
Our most popular tennis screen. Coated polyester, Permascreen 70 is durable and currently used in many professional stadiums around the country.
Fabric: Vinyl Coated Polyester
Opacity: 70%
Weight: 9 oz. per square yd.
Tensile Strength: Grab: 230 lbs x 200 lbs, Strip: 200 lbs x 140 lbs
VCP: Open – 9 x 12 weave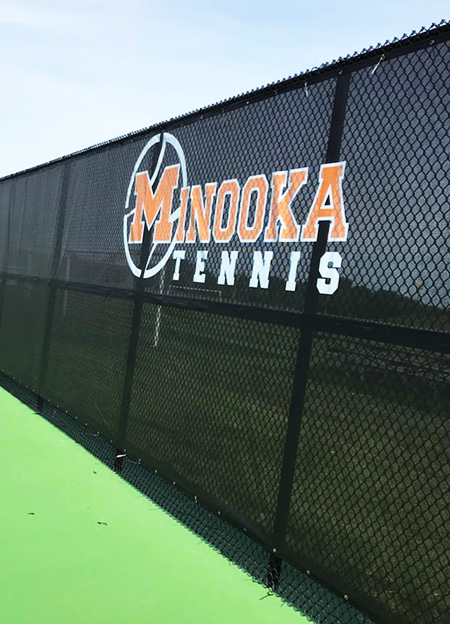 ---
PERMASCREEN PLUS
A rugged vinyl coated polyester that is an excellent choice for permanent installations in tough weather locations.
Available in forest green, black, royal blue, and navy.
Opacity of 85% and weight of 10oz. per square yd.
Toughest windscreen on the market!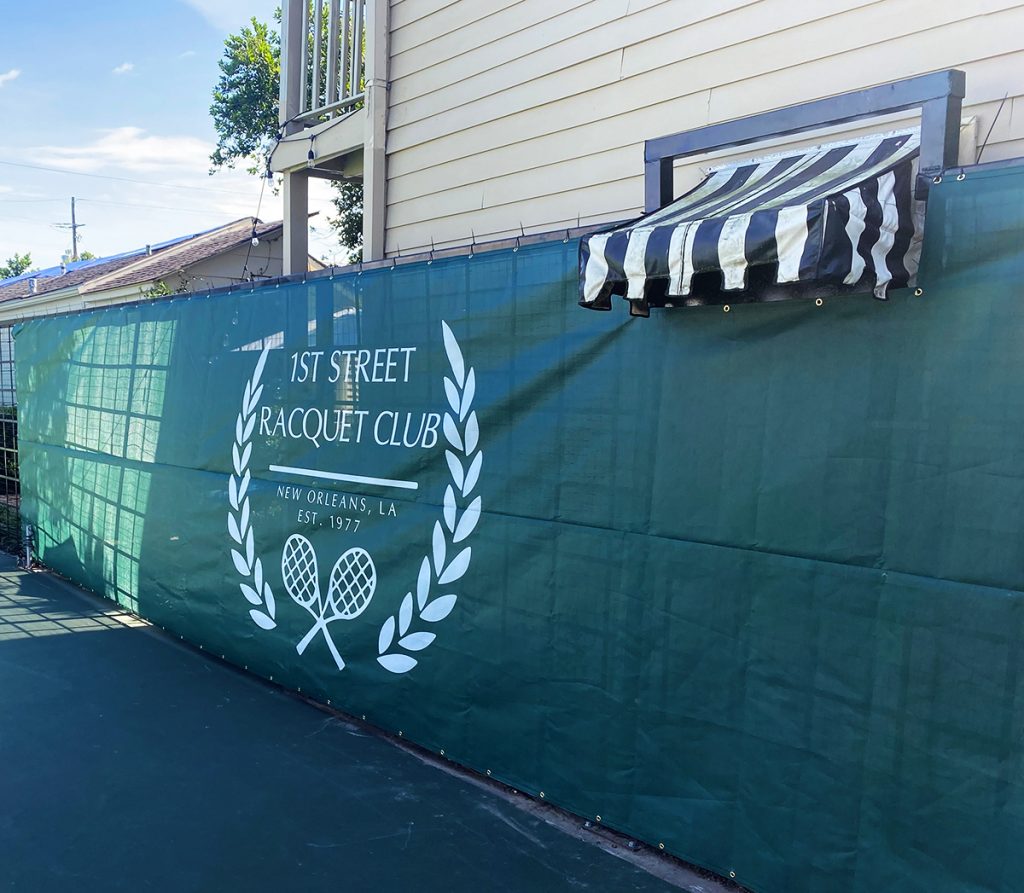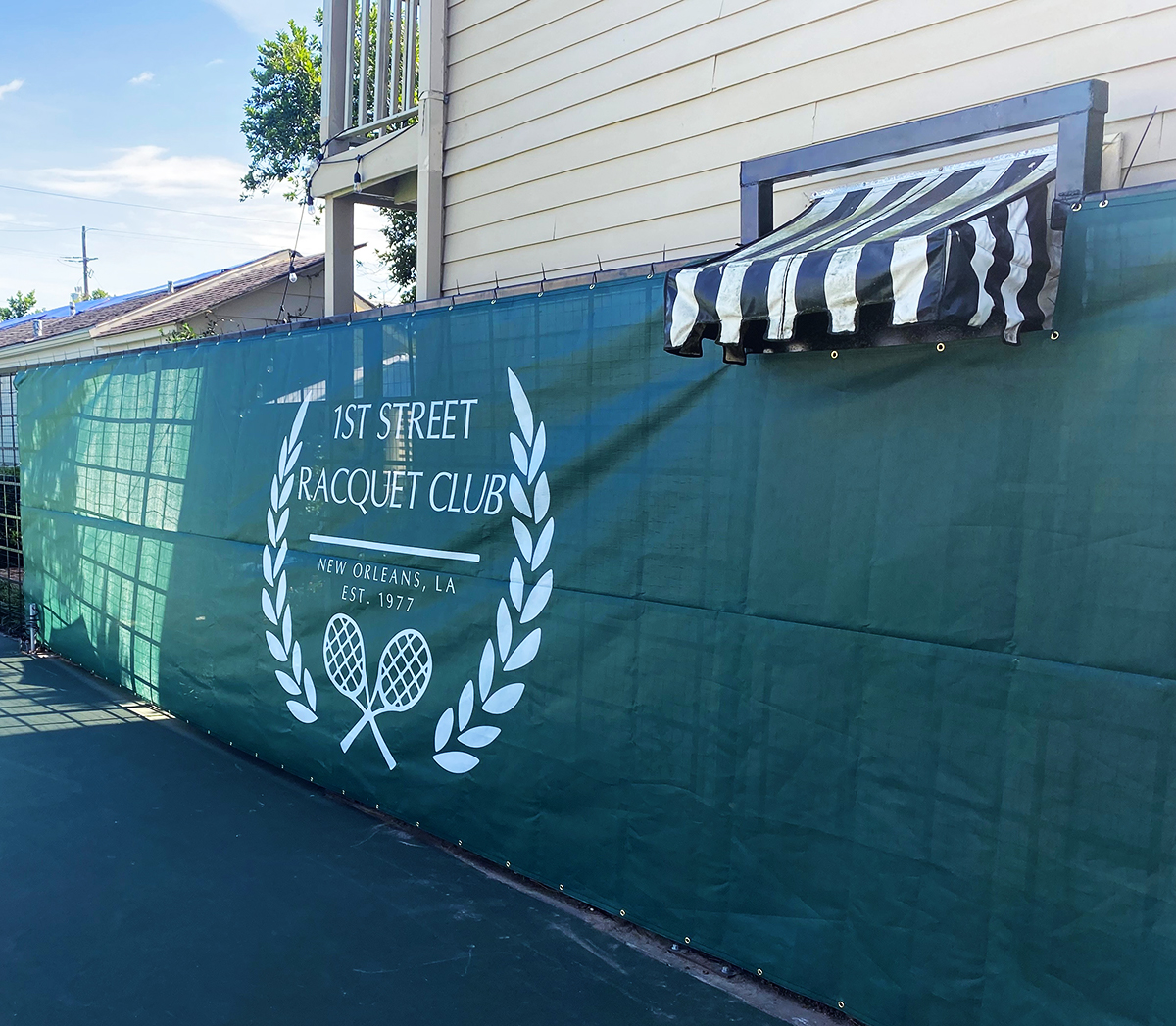 ---
POLYPRO 95
Our best blocking screen. Eliminate wind and visual obstacles from your players game. Custom fabricate down to the inch.
Fabric: 100% Polypropylene
Opacity: 95%
Weight: 9 oz. Sq yd
Tensile Strength: 299 x 204
Construction: 30X20
Colors: Dark Green and Black
Weave: Plain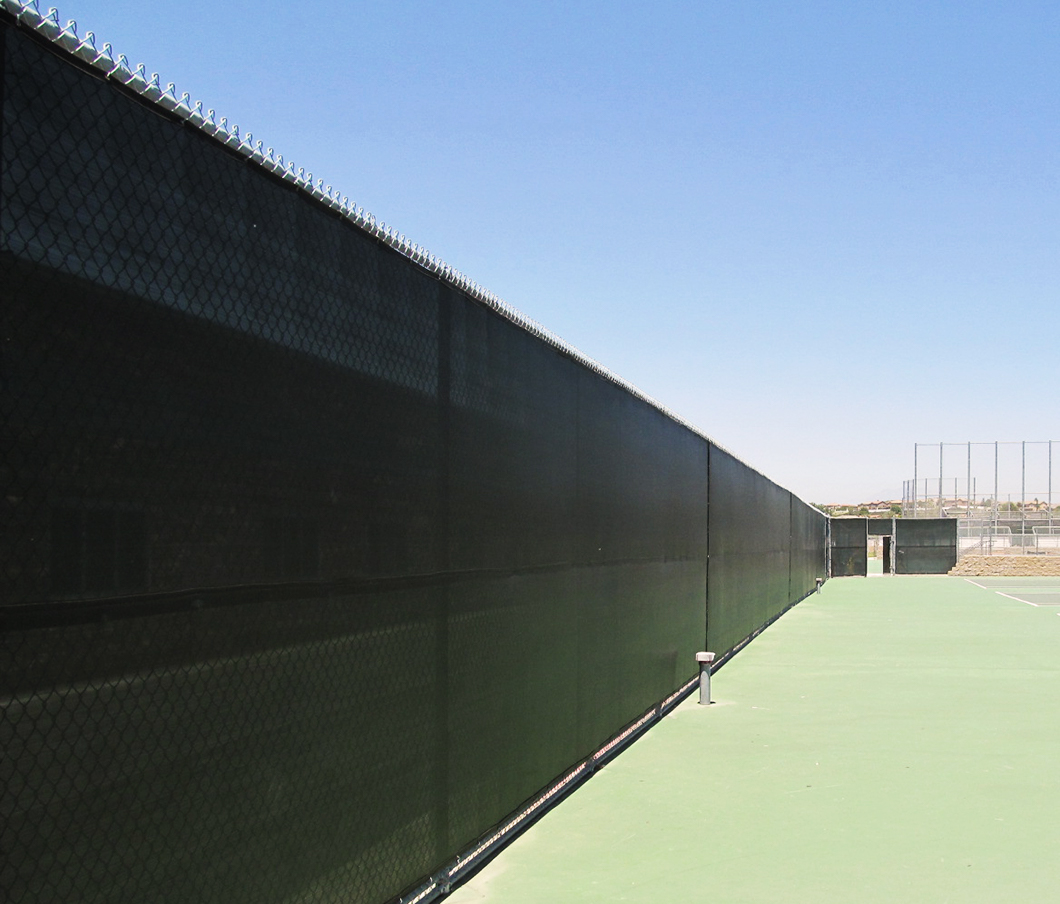 ---