Materials & Specs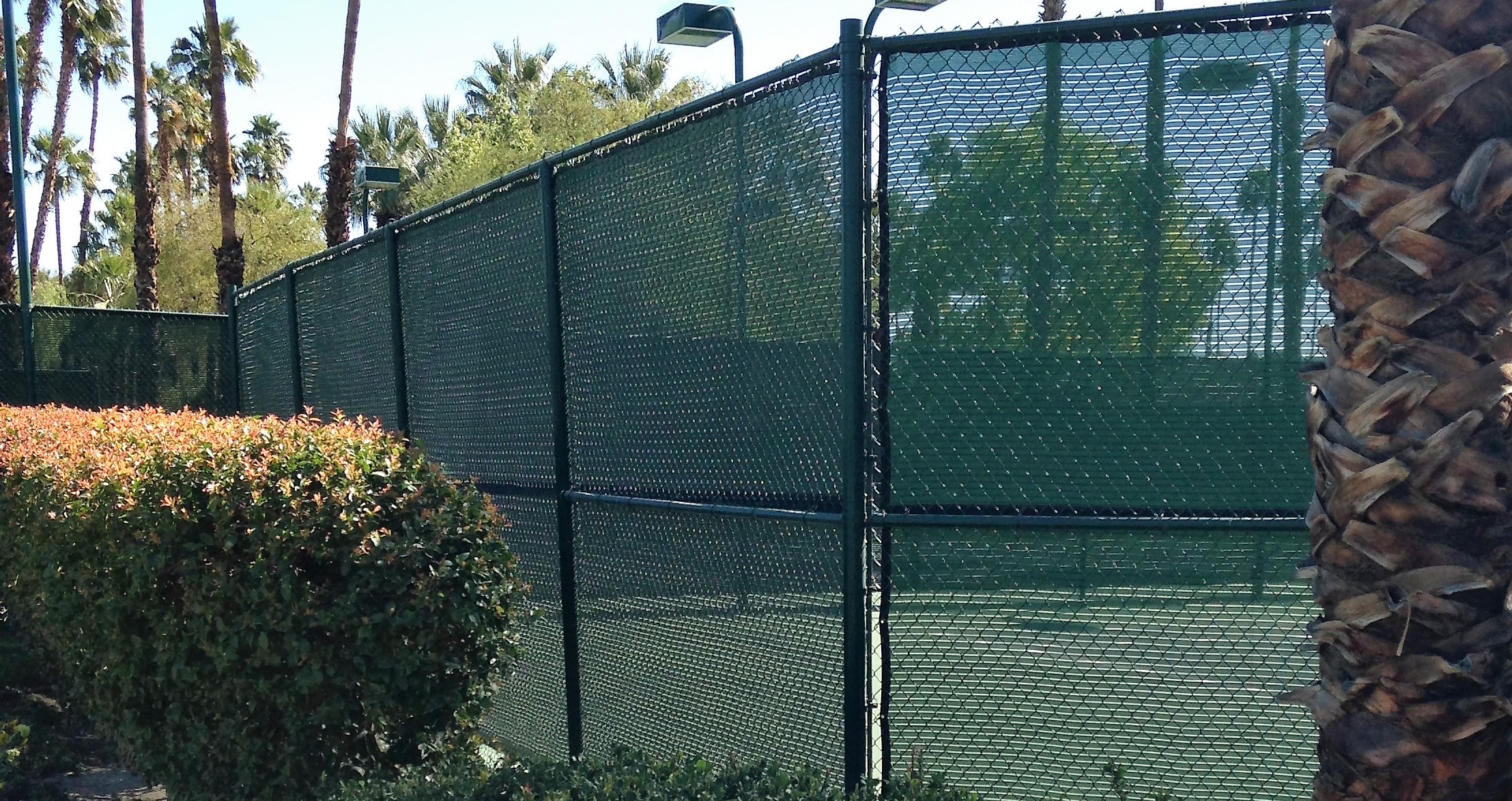 ALL COURT FABRICS
Our most popular materials and colors always in stock and ready to ship. Get the right materials for your weather and usage conditions
Permascreen 70
Our most popular tennis screen. Coated polyester, Permascreen 70 is durable and currently used in many professional stadiums around the country.
Fabric: Vinyl Coated Polyester
Opacity: 70%
Weight: 9 oz. per square yd.
Tensile Strength: Grab: 230 lbs x 200 lbs, Strip: 200 lbs x 140 lbs
VCP: Open – 9 x 12 weave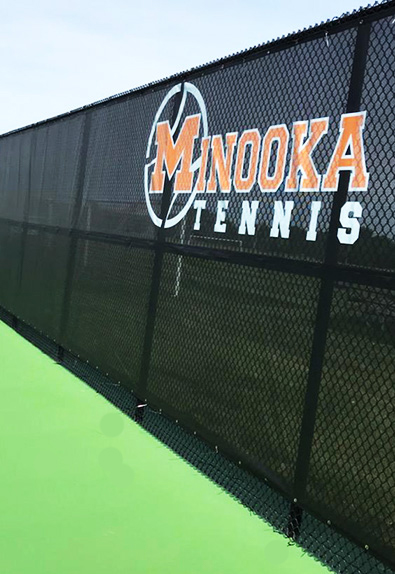 Polypro 95
Our best blocking screen. Eliminate wind and visual obstacles from your players game. Custom fabricate down to the inch.
Fabric: 100% Polypropylene
Opacity: 95%
Weight: 7.0 oz. per sq. yd
Tensile Strength: 299 x 204
Colors: Dark Green or Black
Construction: 30 x 20
Weave: Plain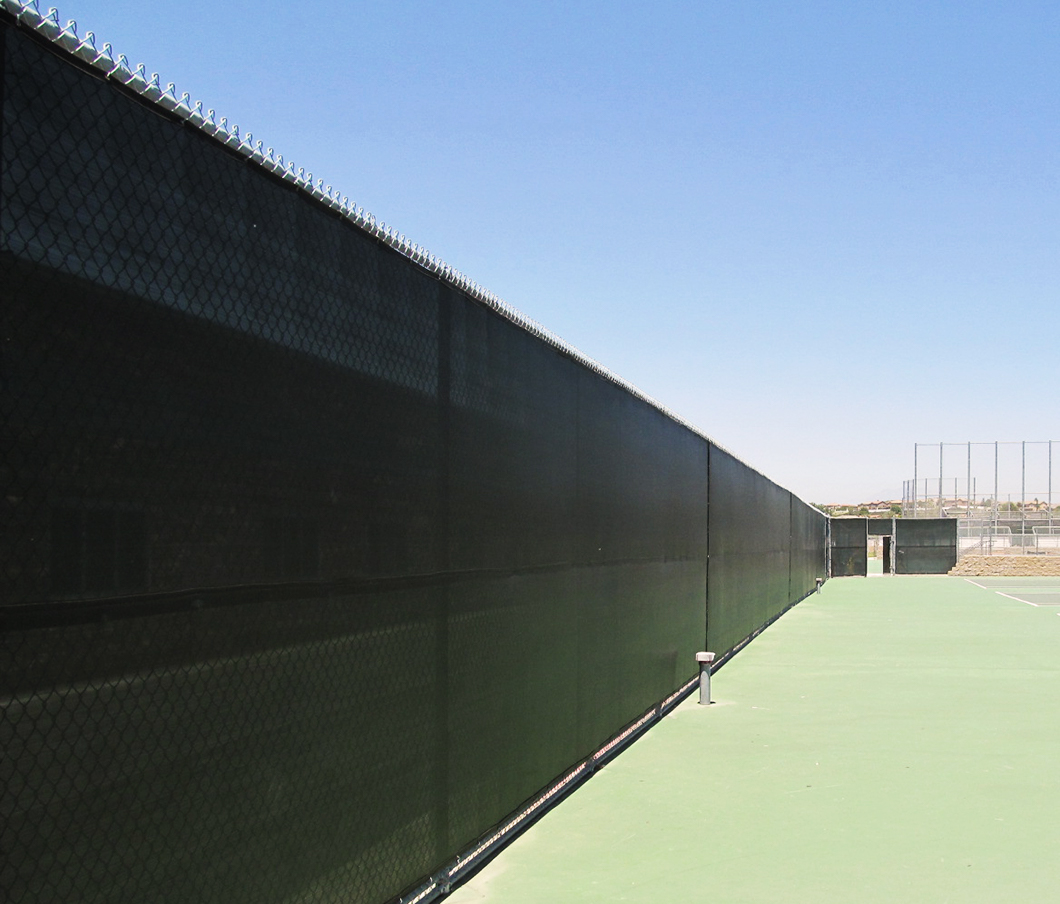 Polypro Tennis
Great looking screen that stands out on any court. Popular choice for larger outdoor facilities. 85% opacity is the perfect choice for balancing privacy and keeping your courts looking beautiful.
Fabric: 100% Polypropylene
Opacity: 85%
Weight: 6.0 oz. Sq yd
Tensile Strength: 299 x 204
Construction: C28 x 14 leno weave
Colors: Dark Green
Permascreen Plus
A rugged vinyl coated polyester that is an excellent choice for permanent installations in tough weather locations.
Available in forest green, black, royal blue, and navy.
Opacity of 85% and weight of 10oz. per square yd.
Toughest windscreen on the market!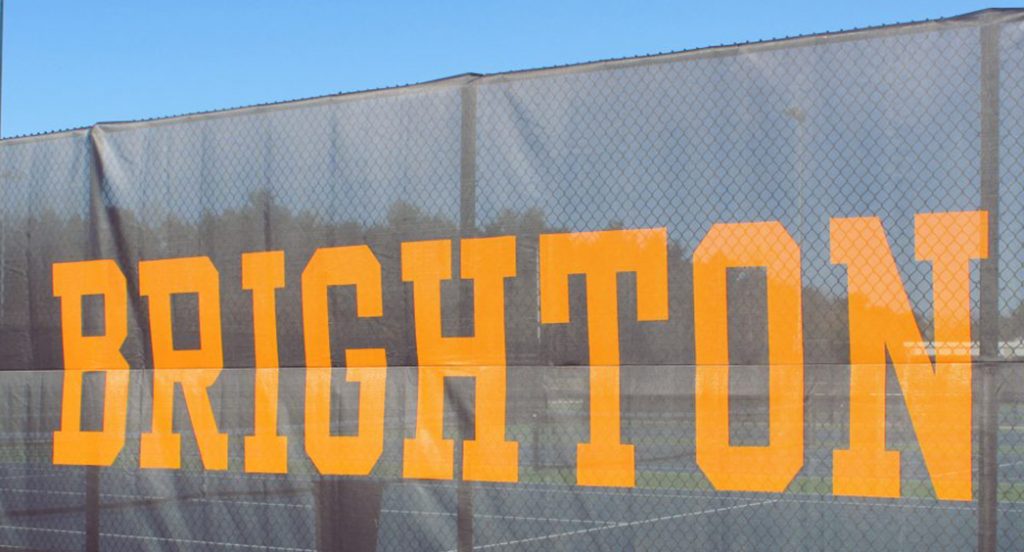 US Open, Citi Open, Western & SOuthern Open, Miami Open
About
From High Schools to The Pros
Fast turnaround USA manufacturer direct. Windscreen logo printing for virtually any application. Temporary and permanent. Buy with confidence with our 5 year 'No Fade' print logo warranty.
Fence screen direct printing, only available from All Court Fabrics. Effectively market your business and your projects. Get fast turnaround USA manufacturer direct.
from high schools to the pros
Get More Choices
1) Choose Your Material
Multiple quality grades for every type of conditions. Permanent & Temporary
2) Choose Your Color
Choose from over 10 UV-resistant vibrant colors
2) Choose Your Print Options
Multiple print options for every project budget
3
print options
500+
Facilities Covered
20+
years Printed athletic Screen experience
All Court Fabrics Athletic Fence Screen Logos
Get The Better Value Upgrade
CUSTOM FABRICATED SCREENING, DIVIDER NETTING, SAFETY PADDING, AND MORE
TENNIS FACILITY DIVIDER NETTING, VINYL, CUSTOM DOORS & VENTS