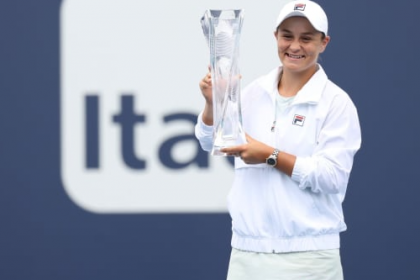 See what you can do with All Court Fabrics in 2022 by checking out some of our more prominent projects from 2021. Get more choices manufacturer direct – materials, colors, print options, and custom fabrication to any dimension. Don't settle for prefrabricated screening that won't last a season. Get the best value upgrade for your courts with custom fabricated printed tennis windscreen.
Tennis Windscreen – Custom Fabrication & Printing USA Manufacturer Direct
The best value upgrade for your courts! From high schools to the pros, All Court Fabrics has over 20 years experience custom fabricating quality tennis windscreen. Get the job done right with our experienced in-house print team. Get more material, color, and print options. Ask about our direct printing option – affordable & durable high quality printed screening – perfect for logos and lettering.