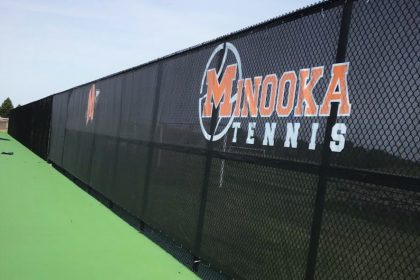 All Court Fabrics provides a large selection for material and color options on your next tennis windscreen project, plus multiple print options for every project budget.
Rely on our 20 plus years experience to answer your questions and get the right tennis screening for your unique conditions. We have material choices for every type of weather conditions, including Permascreen Plus, the strongest athletic fence screen on the market today.
Over 10 material color choices available. Plus multiple print options so that you can upgrade your windscreen affordably with logos and lettering. Don't settle for cookie cutter windscreen solutions. Your tennis windscreen will be on display for years to come, so make sure it's a true upgrade for your courts with quality materials and expert printed logos.