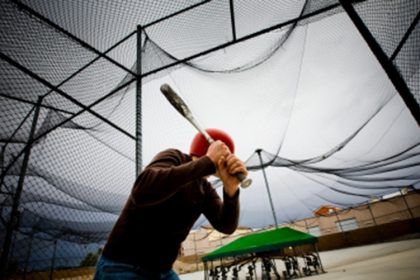 From fully enclosed cages to backstop safety to golf barrier netting, All Court Fabrics custom fabricates athletic facility netting to meet virtually any application.
Available for both indoor and outdoor facilities such as tennis, golf, and baseball.
Multiple netting gauges to choose from. All Court Fabrics custom fabricates our netting products to your exact specifications. Keep your players, spectators and surrounding property safe.
Batting cages, pitching cages, foul ball netting, outfield netting, golf driving ranges, and indoor tennis dividers.