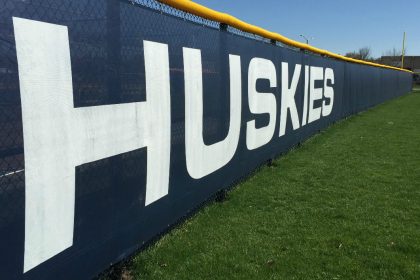 Get the best value upgrade for your baseball and softball fields
Choose your material grade, color, and dimensions – plus 3 print options for every project budget. No matter how unique your softball or baseball field dimensions All Court Fabrics can help you get the best value upgrade for the home side – printed baseball windscreen.
What's your most popular baseball windscreen material?
Permascreen 70 is a rugged vinyl coated polyester that is an excellent choice for permanent installations such as baseball fence screen.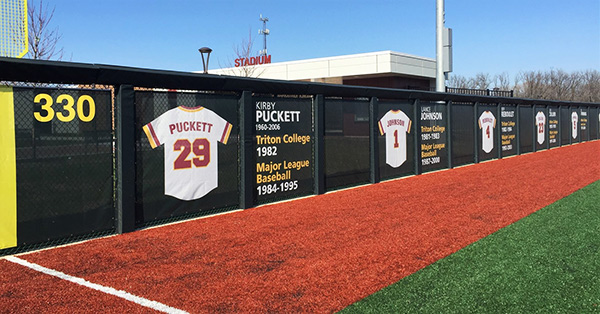 What's your recommended opacity?
We recommend 70% opacity which provides the perfect blend of privacy and visibility.

Is your baseball windscreen weather tough?
At 9 oz per square yard All Court Fabrics baseball screen is double the strength of standard screening material.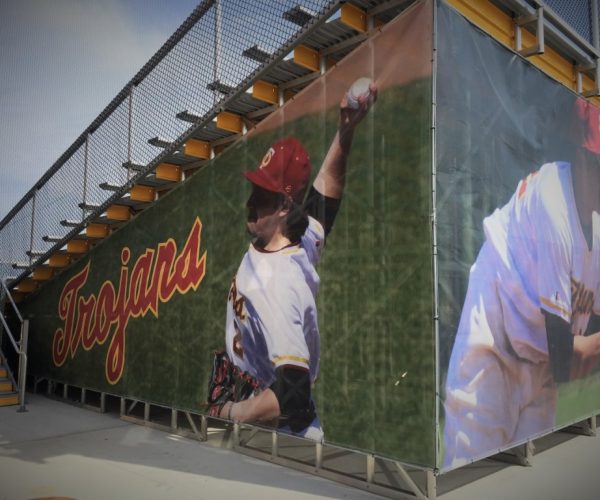 What are my material color choices?
Choose from 10 vibrant UV resistant Colors when using Permascreen 70.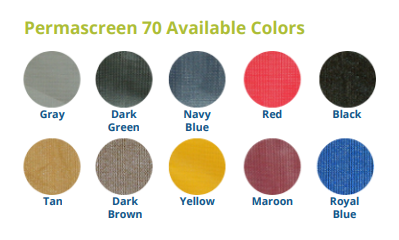 What about windscreen wear and tear on a busy baseball field?
All Court Fabrics Baseball screen tensile strength is 300 x 230. All our screen comes with both material and print warranties.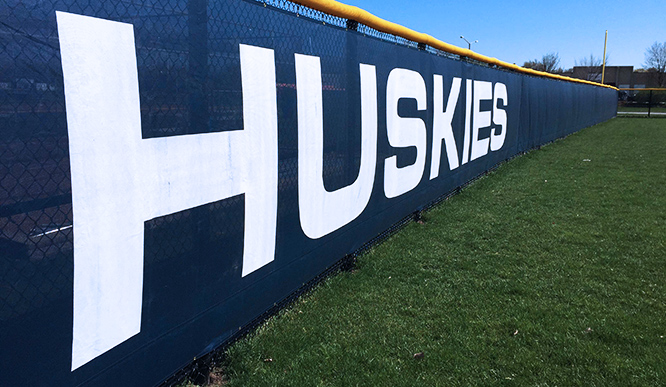 What is the installation process?
All Court Fabrics baseball screen ships finished for easy install:
four-ply sewn hems, reinforced 18 oz. vinyl tape, and brass grommets at 12" intervals.