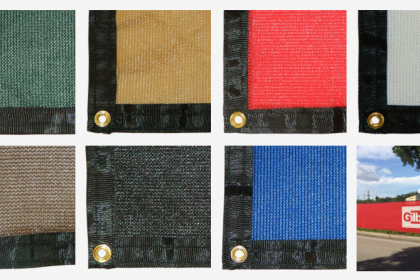 Privacy Screening For Construction Jobsites or Custom Permanent Installation.
All Court Fabrics manufactures custom fabricated privacy screens and construction site screens. We deliver top quality materials to your exact specifications. Ask about our direct printing option – affordable and durable. We offer a 5 year 'No Fade' Print warranty on our printed construction fence screen.
Multiple materials to choose from. Ship today in our most popular colors. Get quality screen you can use over and over. Direct print construction screen is an affordable way to promote your business and your projects.