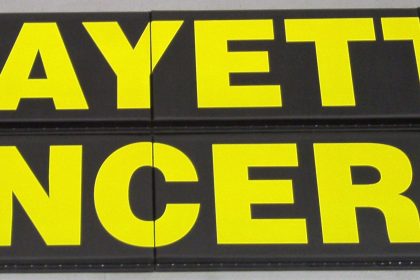 Looking for safety padding indoor or outdoor? Nothing can upgrade a baseball stadium or gymnasium like printed sports safety padding. Keep your players safe and make an impact on your athletic facility with expert printing services.
What to consider when choosing fence or wall padding?
Materials – make sure the wood backing is treated and the outer material UV resistant.
Thickness – choose the right padding thickness for your requirements.
Fabric – use only mildew resistant fabric, and an adequate material strength and tear resistance.
Fabrication – weep holes at padding bottom for drainage, finished for easy install.
Colors – simple designs can stand out on contrasting material colors.