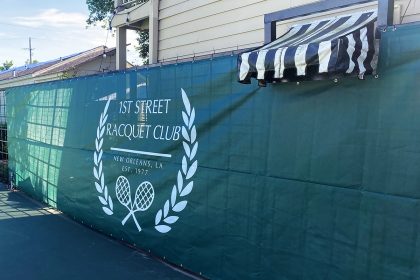 Permascreen Plus from All Court Fabrics is a weather tough vinyl coated polyester for challenging weather conditions and high usage facilities. At 11 oz. per square pound it's more than double the strength of standard fence screen.
If your fields or courts are located in challenging weather conditions consider Permascreen Plus. Available in green, black, and blue. Add logos and lettering for a great upgrade to outfield fence screen, tennis windscreen, or football end zone screening.
Custom fabricate to any dimension. Permascreen Plus is the perfect blend of opacity, strength, and tear resistance.