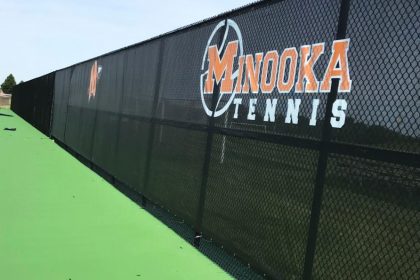 Discover the perfect combination of performance and privacy with our high-quality windscreen materials. Whether you're a professional athlete seeking optimal playing conditions or a homeowner looking to enhance your outdoor space, our all-court fabrics are designed to meet your specific needs.
All Court Fabrics is committed to delivering top-notch products that not only excel in performance but also prioritize privacy. With our windscreen materials, you can enjoy your activities without worrying about prying eyes.
Using high-quality windscreen materials offers a multitude of benefits for various outdoor applications. One of the primary advantages is enhanced privacy. With our windscreen materials, you can create a barrier that shields your activities from prying eyes. Whether you're practicing on a tennis court or hosting a backyard event, the privacy provided by our windscreen fabrics allows you to enjoy your space without distractions.