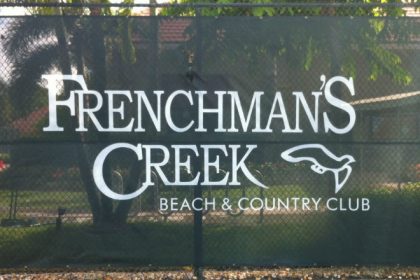 All Court Fabrics most popular athletic screening is Permascreen 70. Made from durable vinyl coated polyester, it's currently in use at many professional tournaments nationwide.
Permascreen 70 Can absorb years of day to day wear and is virtually impossible to rip. Available in 10 + colors always in stock for fast custom-fabricated turnaround.
Quality Material
Weather tough vinyl coated polyester, industry leading warranty.
Perfect Opacity
70% Opacity allows the perfect amount of wind and sight blockage.
High Strength
9 oz. per square yard strength can hold up for years on busy conditions.
Expert Finishing
4 ply reinforced and brass grommets at 12″ intervals for easy install.
PERMASCREEN 70 SPECS
▶ Fabric: Vinyl Coated Polyester
▶ VCP: Open – 9 x 12 Weave
▶ Opacity: 70%
▶ Weight: 9.0 oz. per square yd.
▶ Tensile Strength:
Grab: 230 lbs. x 200 lbs. Strip: 200 lbs. x 140 lbs
▶ Fabrication: Four ply, reinforced hems on all sides with #2 brass grommets placed in 18" intervals.]