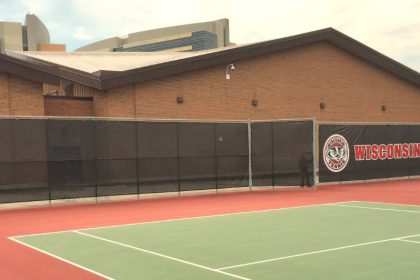 It's the best value upgrade for your tennis facility, whether park district, high school or country club – printed windscreen for your tennis courts and athletic facilities. Custom fabricate to the unique dimensions of your club. Now choose from 15 fence screen colors. Make even simple club logos and lettering stand out on top of vibrant, UV-resistant windscreen colors
Enhance your club, promote your teams, and better manager your members with expert printed privacy windscreen. Ask about our exclusive direct printing option, the best value printed athletic windscreen.
All Court Fabrics provides fast turnaround USA manufacturer direct. Rely on our 20 years fence screen printing experience to make sure you get the job done right.