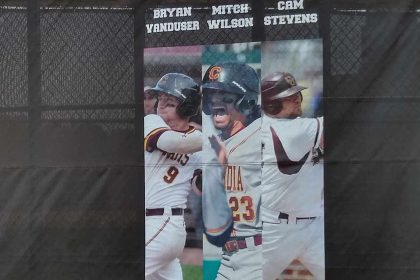 Get more printed windscreen choices from All Court Fabrics. Full color digital printing allows you to print any high res image. Economical direct printing is a great way to upgrade construction or athletic screen with multiple color choices. Finally, affordable stitch-on panels can provide helpful information and branding to event screening and job sites where blocking screen is required.
Printed fence, wall, and rail padding are also available. Upgrade the safety and aesthetics of your athletic facility with printed padding products from All Court Fabrics.
Make an impact with temporary or permanent windscreen, whether printed constructions screen, athletic screen, or event screening. All Court Fabrics also manufacturers divider netting and padding products for both indoor and outdoor athletic facilities.
High quality fence mesh from All Court Fabrics comes in multiple grades and colors, as well as varying opacity depending on your compliance requirement. UV-resistant our windscreen will absorb years of wear and tear. Buy with confidence with our 5 year 'No Fade' print warranty.