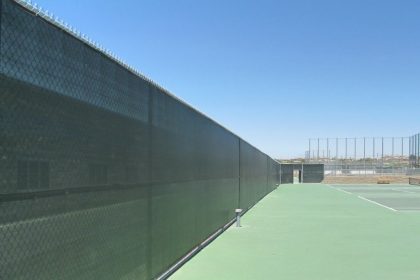 Tennis windscreen from All Court Fabrics can be custom fabricated down to the inch, and ships finished for both durability and easy install.
Finished tennis screen comes with four ply reinforced hems that can withstand years of wear and tear. Additionally, finished tennis screen comes with brass grommets for easy install as well as increased durability.
Don't settle for standard tennis windscreen panels. Get high quality tennis screen that measures to your courts unique dimensions, and ships finished ready to look great on your courts for years to come.