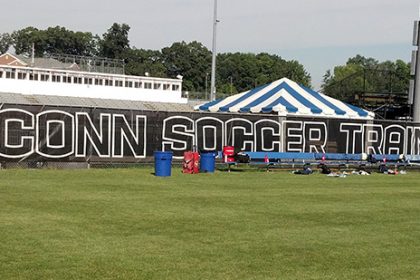 All Court Fabrics isn't just for tennis, we cover baseball, football, soccer and other stadiums nationwide. Affordable and durable, printed windscreen from All Court Fabrics is an easy way to upgrade your facility and market your team and your sponsors.
Choose from multiple materials, colors, and print options. Get a 5 year 'No Fade' print warranty on all printed fence screen. Go from idea to install in just weeks with the help of our experience in-house print team.
Exceptional value that will last for years, printed fence screen is the best value upgrade for your stadium.